Disclosure of Material Connection: I received this product/event for review purposes, all opinions are my own. I am disclosing in accordance with the FTC.
Nell. Is. Here.
The Serendipity Duet Book Two
Available Now
Nell Massler is a powerful witch from an ancient magical family. Before she was eighteen years old, she attempted murder—not once, but twice. Committed to a psych ward, she tried to right her wrongs and almost lost her life.
While she's deep in a coma, Caruthers Initiative Institute develops a vested interest in waking Nell—and offering her a chance at redemption.
Nell is given a fresh start in exchange for saving her fellow agent, Rafe Brooks. Keeping him alive and in hiding will require every ounce of her extraordinary abilities. Not falling head over heels for the sexy mind manipulator will take a miracle.
It's when they uncover a plot to destroy the world that Nell will be put to the test… will she choose Rafe and to do the right thing? Or will she succumb to the temptation of evil yet again?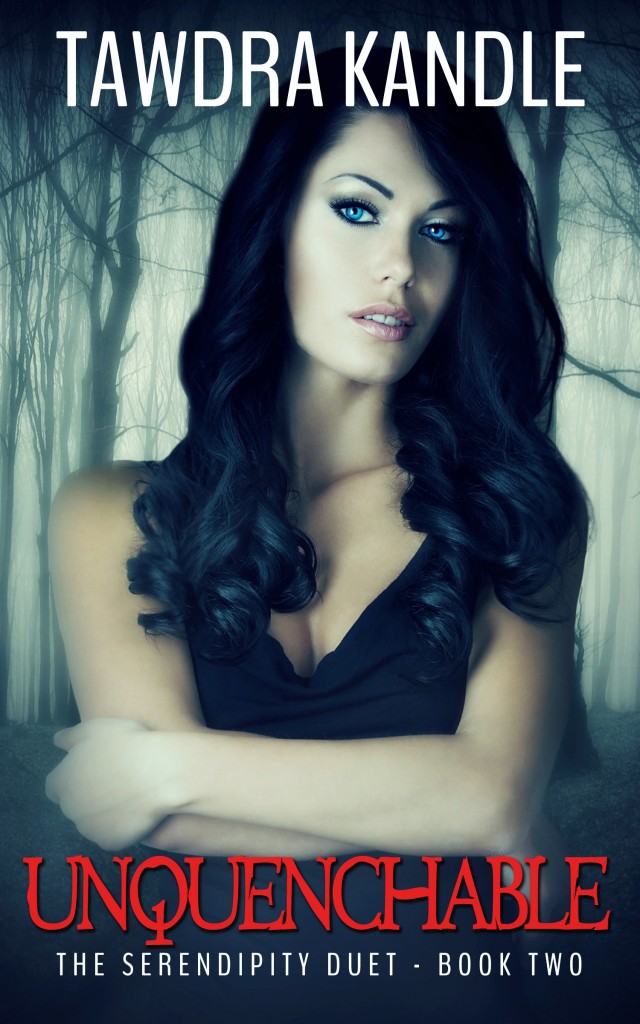 Buy it on Amazon/Barnes and Noble/Smashwords
Follow Tawdra on Twitter/Facebook/Website/Pinterest
My Review:
I was eager to get my hands on this book. I was not ready to give up the characters of the King series.
Nell has not always been a very likeable character. However she is one that stays in your mind. I think a great character is one that stays with you and evokes feelings within you, no matter if it's to love them or hate them. I also feel that Nell is a very misunderstood person. Let's face it, she did not exactly have a great upbringing. She pretty much raised herself.
Nell was given the job of saving Rafe. That means she has to do something unselfish and for others. That is not really one of Nell's strong suits. She takes the job though and is eager to accomplish the job and do her very best.
Does Nell change her ways, or does she go back to her old tricks? You'll have to read the book yourself to find out!
Tawdra Kandle has been a writer since the invention of the pen. Her first published work appeared in Child's Life
magazine when she was 13. After a brief, thirty-year hiatus, she published a young adult quartet, The King Series. More recently, she's released both adult and New Adult contemporary and paranormal romance novels. Tawdra lives in central Florida with her husband and children, of both skin and fur types. And yes, she has purple hair.